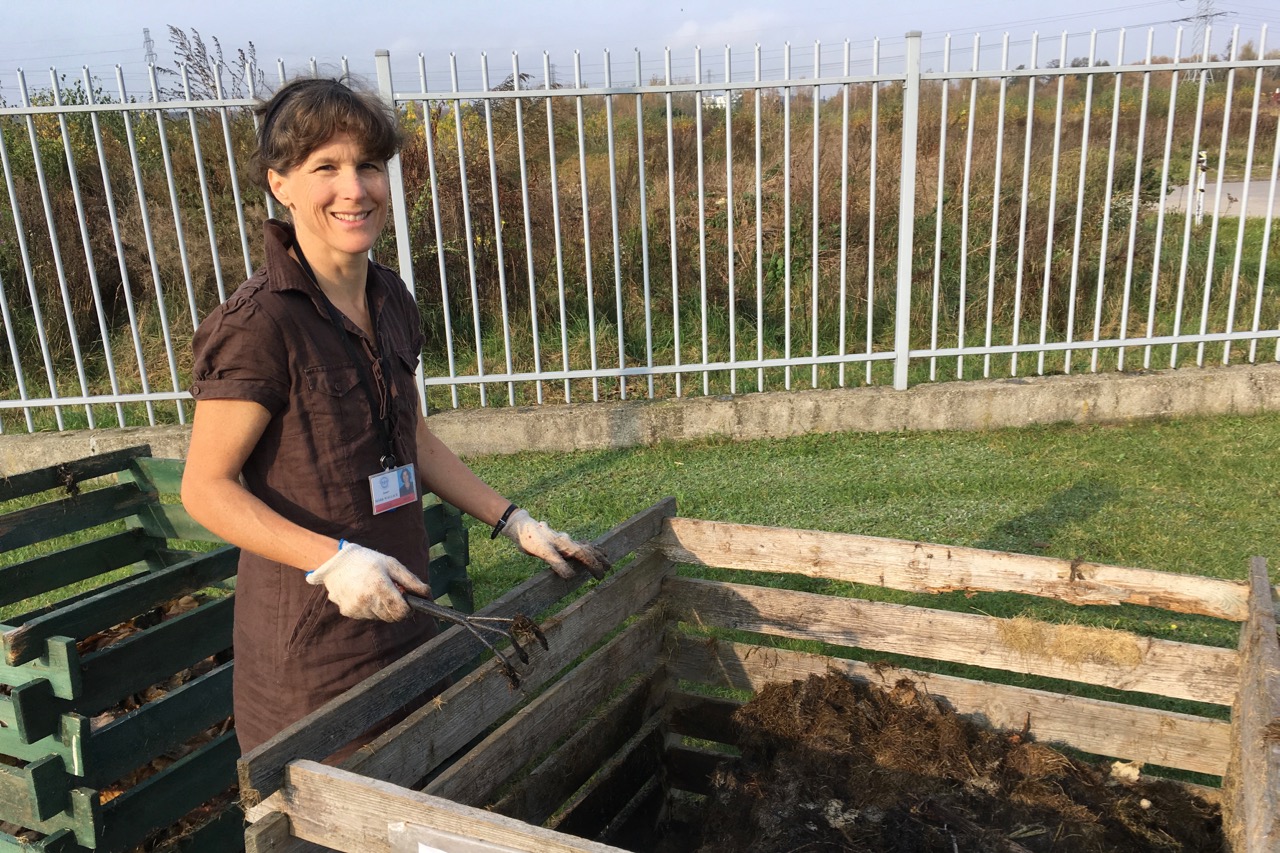 Janet Mark Wallace is the parent of a Grade Ten student at the American School of Warsaw.  She is originally from Vancouver, Canada, but has lived for most of the last twenty years in Ottawa, where her three children were born.  The family is now in the final year of a three-year diplomatic posting to Warsaw.
Janet has twenty years of experience participating in community gardens, from non-profit urban housing, to allotment gardens, church and school gardens.  She sees enormous potential in the role of community gardens to strengthen the social and economic fabric of distressed communities, and to reduce dependency on fossil fuels.
In early 2017 Janet fell under the spell of the American School of Warsaw's three school gardens, and since then has been trying to cast the spell on the rest of the school community.
She can usually be found stirring one of the many school compost bins.