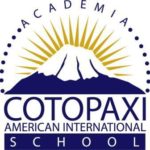 Our school is organized into three divisions: Early Childhood (Pre-school to Grade 2), Intermediate (Grade 3 to Grade 8) and High School (Grade 9 to Grade 12). Here are some key characteristics of our school:
Ecuador's American International School founded in 1959
More than 1,500 graduates around the world
First school in Ecuador to offer the International Baccalaureate (IB) diploma
3 possible diplomas: US, Ecuador and IB diplomas
Accredited by the NEASC (New England Association of Schools and Colleges)
Member of the Common Ground Collaborative and of the Next Frontier Inclusion
Member of the Association of American Schools in South America (AASSA)
Native English speaking teachers
Small class size
Excellent student standardized test scores (MAP)
Community learning opportunities
Scholarships and giving programs in place
Largest school library in Ecuador with over 35 000 volumes
BYOD (bring your own device) school
IMAGINE Pre-school with campus in Quito and in the Valley (Cumbaya)
Facilities include: WiFi campus, semi-Olympic swimming pool, tennis and basketball courts, covered parking, soccer field, gymnasium, music complex, 430 seat auditorium, black-box theater and maker spaces.
We are a learning community that promotes creative confidence, offers global connections and ample opportunities to impact positive change in our community and the world.



De las Higuerillas y Alondras (Monteserrín) Quito – Ecuador
(593-2) 382 3270 P.O. Box # 17-11-6510