Edna Iturralde (born 1948) is an Ecuadorian author who has won multiple national and international awards. She is considered the most important figure in children and young adult's literature of her country.  Her collection of short stories Green Was My Forestwas selected as one of the ten best children's books written in Latin America during the 20th Century.The success of Iturralde's books Verde fue mi Selva and Y su corazón escapó para convertirse en pájaro , encouraged these publishers to look into publishing more children literature by Ecuadorian authors. Dr. Jaime García Padrino, professor of Children's and Young Adult Literature at the Universidad Complutense de Madrid, has summarized Edna's contribution to children and young adult literature:
"… Due to her keen ability to see the world through their eyes, Iturralde has successfully reached children and young adults. Her works are contributing to the creating a new generation of readers who are sensitive, tolerant and caring human beings."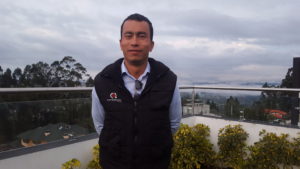 Francisco Soria, CEO and Partner Corprancagua Cia. Ltda., Investor and businessman with 16 years of world wide experience managing Engineering and Investment projects in South America, the United States and Europe.  Successfully delivered Edificio Vivalto, a 44 Unit, 4 Million dollar investment, with 100% schedule, budget and sales target success.  Corprancagua is located 3 blocks from Academia Cotopaxi with a team of Architects, Civil Engineers, Accountants, Sales Team and Administrators.  Passion for sustainable development, as evidenced by the Eco-Estructuras award granted in November 2015 by the ministry of Environment.  Currently constructing Edificio Airos, a 23 Unit environmentally conscious project scheduled to deliver in September 2017 and planning Edificio Fauna, an 80 Unit project scheduled for delivery in January 2021.
Habitat III- Mr. Voeller's students
Habitat III is the United Nations Conference on Housing and Sustainable Urban Development to take place in Quito, Ecuador, from 17 – 20 October 2016.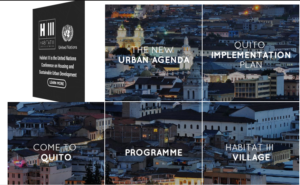 In Resolution 66/207 and in line with the bi-decennial cycle (1976, 1996 and 2016), the United Nations General Assembly decided to convene the Habitat III Conference to reinvigorate the global commitment to sustainable urbanization, to focus on the implementation of a New Urban Agenda, building on the Habitat Agenda of Istanbul in 1996.
Students from various groups at Academia Cotopaxi will be visiting the different events offered during Habitat III. They will present  information about this at our GIN conference.