[su_column]
Fun place to eat
LA CORUÑA E13121 Y FRANCISCO SALAZAR, Quito 170525RQuito 170525
Near you
Mercado Artesanal: Washington btwn Mera & Reina Victoria
Great for souvenir shopping – touristy, coffee shops and places to eat all around this area (La Mariscal, Fosch)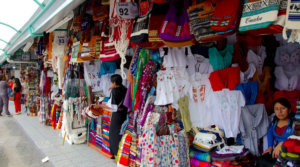 Full Day Excursions
Otavalo – Mercado Artesanal
Tours to go there can be done through:
LEARN MORE ABOUT THE OTAVALO MARKET DAY TRIP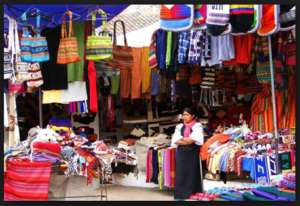 Papallacta Thermal Baths – RELAX
CLICK HERE TO LEARN MORE ABOUT THE THERMAL BATH EXPERIENCE
Choose Your Own Adventure Day Tours
CLICK HERE TO LEARN MORE ABOUT DAY TOUR ADVENTURES
[/su_column] Half a day Excursions
Pichincha Teleférico:
A spectacular view from the top of the world 4100m (13,450ft) !!
CLICK HERE FOR MORE INFORMATION

Quito City Center
The center of quito is where you will find the colonial architectural buildings. The presidential palace is located here as well as many museums and great cafes. The Panecillo, is the Virgin at top the hill, that protect Quito.
Take the tour bus! $15.00 adults  / $7.50 up to 12yrs
CLICK HERE FOR MORE INFORMATION ON THE QUITO BUS TOUR

Mitad del Mundo (The center of the world) Latitude 0'0″0
Latitude 0'0''0 : 
Adults $30 Student up to 12yrs $12
FOR MORE INFORMATION ON THE MITAD DEL MUNDO BUS TOUR