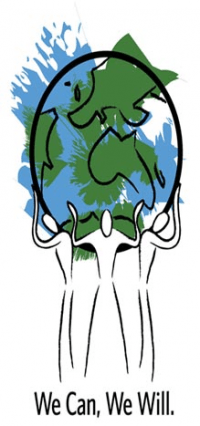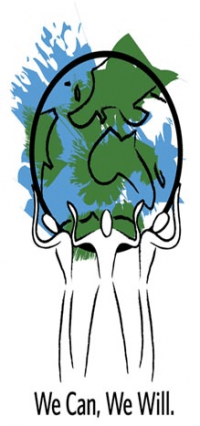 Rafaela Damasceno: Founding GIN Social Media Program Youth Director
GIN Expert Advisor
GIN Project Leader, GINtern, GAP Course Co-Developer and Mentor
Rafaela is an alumnus of the International School of Curitiba, in Brazil. As an individual captivated by the international environment, Rafaela enjoys meeting people with different backgrounds, nationalities, and experiences, to widen her cultural and social view of the world. She has been involved with GIN since 2013, when she first attended a GIN conference in Quito, Ecuador. Rafaela is most fond of the networking and sharing opportunities provided by the conference environment. Most recently, her interests have expanded to marketing, communication, and business. She is studying both in college. In her role as the Social Media Youth Director she worked to grow global learning, dialogue and action with the Global Issues Network and beyond.
GIN Social Media Program (SMP) Overview
The Social Media Program will engage the Global Issues Network community and provide ongoing support for students and their GIN projects through the course of the year. Students around the world will actively leverage the power of social media when working to solve local-global issues. GIN recognizes that students face challenges in both creative and active stages of their GIN projects. We will answer this challenge by creating global access to successful tools, strategies and network members to address local-global issues. The program consists of a focus on three major areas of empowerment by social media: active participation, effective marketing, and the use of media. Corresponding to the three branches of the program, these areas will be taken up by the GIN Social Media Team, with the purpose of helping the GIN community by sharing examples, successes and challenges of project-based solutions. With the concept of leading by example, this program will also serve the purpose of developing GIN's own social media activity.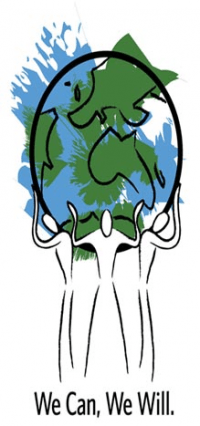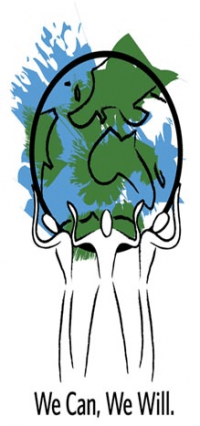 Guilherme Grupenmacher: Founding GIN Global Mentors Program Youth Director
GIN Expert Advisor
GIN Project Leader, GINtern, GAP Course Co-Developer and Mentor
Gui is currently a student at the University of Pennsylvania and was born in Brazilian in the city of Curitiba. He has been an active member of GIN since 6th grade, participating in several conferences around Latin America and the world. He believes that genuine global citizenship comes as a result of meaningful interactions between individuals of different backgrounds and perspectives, and strives to fulfill this in several segments of his extracurricular life. One of Gui's main GIN Projects, presented at  GIN Argentina 2015, led him to establish an NGO accredited by the Brazilian Government that helps break social barriers that limit the well-being of kids with disabilities in his local community. Gui continues to collaborate as a GIN Advisor working to provide fulfilling experiences to global citizens all over the world.
GIN Global Mentors Program
The Global Mentors Program seeks to provide determined, engaged and passionate GIN students a unique opportunity to receive one-on-one mentorship from professionals who are working to address the same global issue(s) they've selected for their respective projects. The Global Mentor Program strives to create collaborative intergenerational partnerships that grow sustainable impact and a global culture of engaged global citizenry. We will guide the GIN student experience and understanding as community-centered leaders through the GIN Levels of Engagement and GIN best practices approaches within the mentorship experience.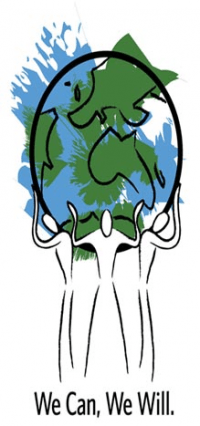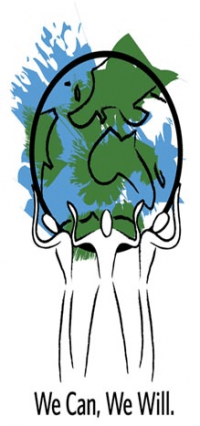 Manuel Maqueda
Focus: GIN Strategic Planning
Founder and Director: KUMU
Manuel is passionate about innovating and accelerating our transition towards a sustainable, just, and thriving way of life on Earth.  This is something that he doesn't know how to do, and that's is why he founded Kumu, and has founded / is involved in a variety of value-driven organizations and projects. Manuel has an eclectic past as an entrepreneur, a tech startup consultant in Silicon Valley, and he holds a graduate degree in macroeconomics and a Law degree. However his main teachers are oceans, mountains, forests, animals, plants, art, elders, and children.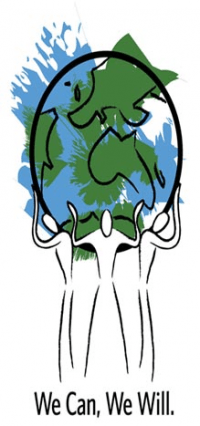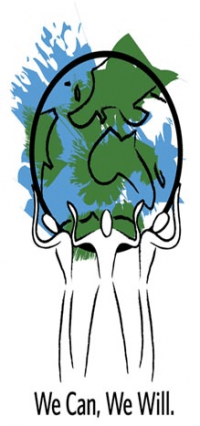 Britta McCarthy
Focus: GIN In-Class and Club Curriculum for GIN Projects
Educator: The Columbus School, Medellin Colombia
An Arizona-native, currently teaching in Medellin, Colombia from La Paz, Bolivia, Britta is an international teacher that has found a home in South America.
After researching GIN programs worldwide, Britta began to build standards-based curricular units that utilized Understanding By Design. Within that framework, her students were and are able to research, interview, develop and implement community service projects on global issues while receiving school credit. Britta taught GIN for two years as a class in La Paz, and continues to work on creating resources to help teachers and students build GIN programs in their local contexts, and develop traits of global citizenship.
Britta is extremely proud of the three teams that were forged under her leadership in La Paz that continue to make community change; the Carbon Cutters working to lower the institutional footprint of the school and educate the community on causes and ways to fight global warming; the BIO Guardians, working to end the demand for trafficked animals and preserve biodiversity; and the Guild Against Poverty, working to support organizations that fight poverty and create opportunities to expand education and self-sustainability.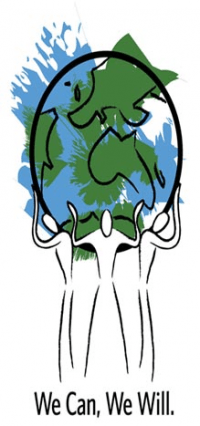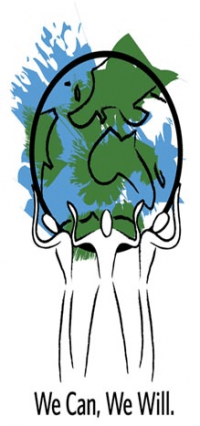 Mark McGinnis
Focus: GIN Funding and Strategic Planning
Independent Financial Advisor
JMark cares deeply about the instruction of today's youth and the power of global focus and project based learning to create an enthusiastic and capable generation of young adults ready to tackle the world's many complex problems. He has many years of finance and business experience and is proud to be involved with GIN to support its finance and strategic work. He has worked at the World Bank, in private equity, at a start-up, and in several senior finance roles at a large multi-national corporation. For the last several years he has worked as an independent financial consultant, helping individuals with their personal financial planning. In tandem he is also advising non-profits and small businesses with their strategic plans, financial systems, processes, fundraising, accounting, and reporting requirements. He has also started a small business selling sustainable and fair trade products to non-profit organizations. Mark holds business degrees from University of Pennsylvania and MIT.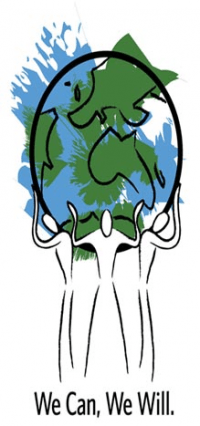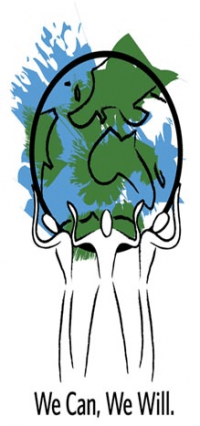 Rodrigo Rose: Founding GIN Creating Connections Program Youth Director
GIN Expert Advisor: Founding Youth Director
GIN Project Leader, GINtern, GAP Course Co-Developer and Mentor
Rodrigo Rose is from Curitiba, Paraná, Brazil, where he was born and raised. He is currently studying at Georgia Institute of Technology (Georgia Tech). He is grateful to the of the International School of Curitiba (ISC), for providing avenues and access to opportunities such as G.I.N. He has attended two Global Issues Network conferences and served as a facilitator in the UNESCO Center for Peace Summer Program, since becoming an intern with GIN in 2014. This has provided him important skills and abilities in solving issues on both a local and global scale, and has shown him how each and every one of us, regardless of our differences, can work together to create a better planet. This involvement, together with his passion for learning and growth, is what motivates him to help GIN develop and is why he devotes his time and effort to make GIN better for all students who love it through the GIN Creating Connections Program. He believes that all things in life, good or bad, help us grow, and wishes to see the entire world grow to become a place everyone shares and enjoys together.
GIN Creating Connections Program
The Creating Connections (CC) Program is a GIN initiative whose objective is to provide our global community with high-quality, multifaceted resources and materials that empower students, teachers and administrators worldwide to create positive sustainable change on a local-global scale. This youth led and designed program is structured into three spheres of influence, each responsible for different aspects of the development of GIN resources: education and learning, communication and design, and research and enGINeering. The CC Program manages and perfects resources through these lenses, and works collaboratively with the GIN community and other programs to ensure the most effective and widespread impact.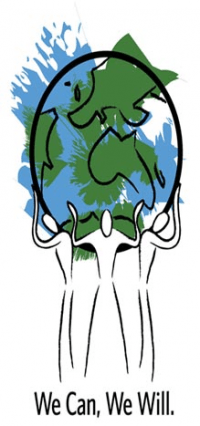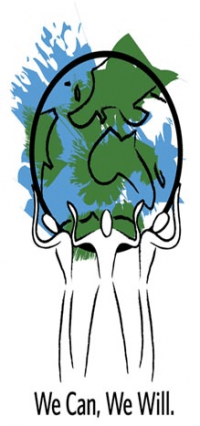 Jose Vega
Focus: GIN Systems and Design Thinking Best Practices
Educator: The Columbus School, Medellin, Colombia
Jose began teaching in his native California, but has taught abroad for the last seven years in Thailand, Mexico, and now Colombia. As a science teacher at The Columbus School in Medellin, Colombia for the past five years, Jose has focused on using STEM as a driver of solutions for global issues. Jose values collaboration and building the capacity of learners to become changemakers by using innovative tools and protocols. He is trained in Buck Institute's Project Based Learning methodologies, as well as Design Thinking from the Nueva Design Institute. Jose most recently was able to embed such changemaker tools as the on-site GIN coordinator for the conference in March of 2016 in Medellín. During this conference, Jose and his students were able to showcase their greenhouse and solar charging stations, which are examples of products developed through these changemaker processes. He is currently leading his school through its Ashoka nomination to be recognized as a Changemaker School. He hopes to form community partnerships to strengthen the school's initiatives towards their sustainability goals.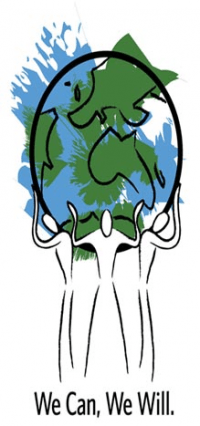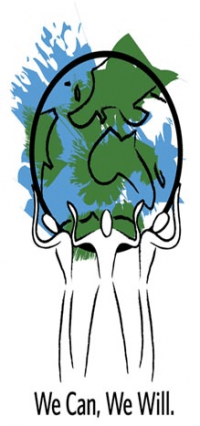 Jeremy Weeks
Focus: GIN Interactive Website Developement
Senior Software Engineer: CA, USA
Jeremy Weeks is a Senior Software Engineer for Netflix based in Silicon Valley. Jeremy moved to San Francisco in 2012 as a participant in IGN Entertainment's Code-Foo program. After working his way up the ladder at IGN he took over the Code-Foo program and ran it for 4 years. He is responsible for the training and hiring of more than half of IGN's current Engineering team.
Jeremy took over IGN's App team in 2015 and led the development of all current console/mobile apps for the company, each with user counts in the millions. He also specializes in game development. In 2010, he was a finalist in Microsofts Dream.Buil.Play competition with his submission Shape Shooter for the Xbox 360.
He is currently working with GIN Staff and a Student Leader, Carlos Pinto, to actualize GIN's vision through engaged global and digital citizenry. Keep an eye out for big things!!!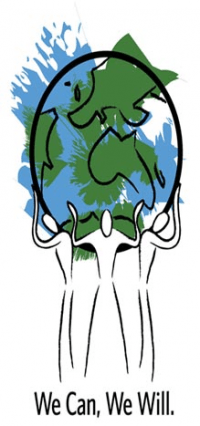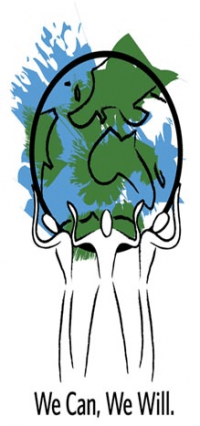 Valeria Wu: Founding GIN Global Ambassador Program Youth Director
GIN Expert Advisor
GIN Project Leader, GINtern, GAP Course Co-Developer and Mentor
Valeria is an alumnus of Colegio Roosevelt, in Lima, Peru and is currently studying at Stanford University.  Her work with GIN dates back to 2011, as a 6th-grade photographer for the first AASSA GIN Conference hosted by F.D.R, The American School of Lima.  Ever since then, she has built a strong connection to the program and participates actively as a GIN community leader. She has attended five GIN conferences in Costa Rica, Peru, Mexico, United States (UNESCO GIN) and Brazil. As part of her own GIN project, Valeria co-led an installation of 14 solar water heaters in her school that save approximately 75 metric tons of Co2 annually.  The project got selected as finalist of the Americas for the Zayed Future Energy Prize in 2014, and received a 50,000 USD grant to expand renewable energy at her school.
GIN Global Ambassadors Program
GAP aims to create a network of student leaders at every international school who will promote service, leadership and broaden accessibility to Global Issues Network programming. In two years, the program has already served over 80 students from 30 nationalities and has been presented at 10+ conferences across the world. As GAP Youth Director, Valeria has been invited to keynote, present and facilitate GAP workshops in the Speaker Series hosted by Singapore American School in Pulau Ujong, Singapore and the GIN Bali Conference hosted by Canggu Community School in Bali, Indonesia.