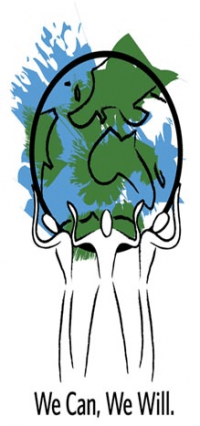 Alexcia: Youth Director and Department of Logistics and Operations Co-Head
"GIN has heavily impacted my life for the better. It's grown to be my second nature to think and act with a global mindset. It has empowered me to take action and advocate when I see injustice." -Alexcia
Alexcia joined GIN in 6th grade on the grounds that she wanted to gain the skills needed to find sustainable solutions to the issues her community was facing. She cared about our world, but was unsure how big of an impact she could create at that age. Global issues are complex and layered, and as a then 12-year-old trying to solve one from the little island of Jamaica, she felt overwhelmed but empowered.
She attended my first GIN Conference the following year in Quito, Ecuador. Being surrounded by so many passion-driven students striving to create and maintain an empowering network of lifelong learners and changemakers deeply committed to building collaborative, sustainable, and inclusive solutions to answer our shared global issues inspired her to do the same. At this GIN conference, she was moved by how GIN empowered and gave students of all ages the tools, resources, and knowledge they needed to collaborate effectively to find inclusive solutions to our shared global issues.
Alexcia is currently a GIN GAP Youth Director and the GIN Global Ambassadors Program Co-Head of the Logistics and Operations Department. She joined the Global Issues Network in 2015, inspired by an Earth Day celebration at her school. She found interest in both her community and the environment through unconventional means such as childhood films like "The Lorax."
Her first GIN project focused on alleviating poverty in Jamaica through sports and play. After attending her first conference in Ecuador, she took a steadfast interest in the environment and co-led projects that focused on fighting climate change in her school by eliminating styrofoam boxes and plastic cutlery from her campus. The project also raised awareness of the many climate-related issues plaguing Jamaica and fundraised for more bottle friendly water coolers at her school to incentivize the use of reusable water bottles.
She has been an active GAP member for over three years, gaining new roles and responsibilities in the process, the most recent being a GIN GAP Youth Director.
Alexcia continues to be inspired by the world around her and unendingly exploring new possibilities to find inclusive and sustainable solutions for our shared global issues, utilizing GIN and GAP in her continuous goal of becoming a lifelong learner and knowledgeable global citizen.
"…the best way to solve issues effectively is through collaboration, which GIN embodies. It's a place where each team member can individually grow while still contributing to the team and larger purpose – rectifying our shared global issues. GIN offers the unique opportunity to hear first-hand accounts of how global issues affect people on a local level and, even better, collaborate with students worldwide!" -Alexcia
Global Citizen from Jamaica: 5+ Years Track Record of Empowerment
GIN Project Lead & Team, GAP Student, GAP Course Co-Developer and Mentor, GIN Club Lead & Team, GIN Conference Student Coordinator & Committee Lead, GAP Team, GAP Leader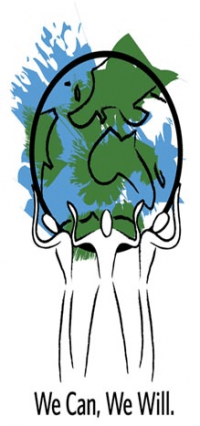 Carlos: Youth Director and Department of Communications Co-Lead
Carlos is currently a GIN GAP Youth Director for the GIN Global Ambassadors Program, who joined the Global Issues Network in 2015. As a seventh grader, he co-led a project that successfully removed plastic cups from his school campus.
After attending his first GIN Conference in Rio de Janeiro, he was accepted to the GIN Global Ambassadors Program and served as a GA for one year. During the Summer of 2017, he became a GINtern with the hopes of directly helping expand the impact of the Global Issues Network and the GIN Global Ambassadors Program.
As a senior studying at EABH, in Belo Horizonte, Brazil, Carlos, together with his local GIN Club, focuses on creating 3d-printed prosthetic hands for children.
He is also helping develop the GIN Project Library, creating guides and resources for GIN Conference Organizers and co-developing the GIN GAP Curriculum.
The empowerment GIN and GAP have granted him with has taught him the power of today's youth and how youngsters aren't only tomorrow's leaders, but also responsible and capable of taking action today.
Global Citizen from Brazil: 5+ Years Track Record of Empowerment
GIN Project Lead & Team, GAP Student, GAP Course Co-Developer and Mentor, GIN Club Lead & Team, GAP Team & Leader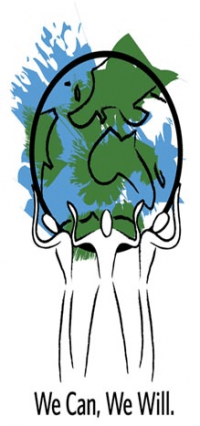 Juan Diego: Youth Director & Learning and Innovation Lab Department Head
"I joined GIN to take pragmatic action on the issues I discussed in MUN and debate. The mission of promoting sustainability and equity in education aligns with my personal values, and I believe has the potential to significantly improve the status quo in the future."- Juan
Juan Diego Albin, is a current Global Ambassadors Program Youth Director and head of the Learning and Innovation Lab. He joined GIN as a sixth-grader where he co-led a project that helped corporations and businesses in Peru employ sustainable practices.
Through this project he worked with a national chocolate company called Cacaosuyo. He attended his first GIN conference in 2016 in Medellin, Colombia.
In 2018, he became one of the facilitators of the PERUGIN 2019 conference which hosted schools from all around South America and provided them with the opportunity to present their GIN projects to a group of like-minded individuals.
In early 2019 he became a Global Ambassador with the hopes of going through the GAP curriculum and helping improve the curriculum through feedback.
In 2019 he became a part of the GAP Admin Team as the Head of Development with the hopes of using his experience to improve the GAP curriculum and help develop new materials to meet the program's needs.
He now is a GAP Youth Director and helps manage the GAP class and other GIN learning processes. Through GIN and GAP Juan Diego has realized that "if you think something is wrong then you need to be the one who stands up and leads the process to change it."
After graduating High School Juan Diego wishes to study Political Science and Global Affairs and hopes to work in the United Nations when he grows up.
"GIN has impacted my life by empowering me to take action. When I find a problem that needs solving, I don't doubt my age or abilities and combat it head on." -Juan Diego
Global Citizen from Peru & Uruguay: 6+ Years Track Record of Empowerment
GIN Project Lead & Team, GAP Student, GAP Course Co-Developer and Mentor, GIN Club Lead & Team, GIN Conference Student Coordinator & Committee Lead, GAP Team, GAP Leader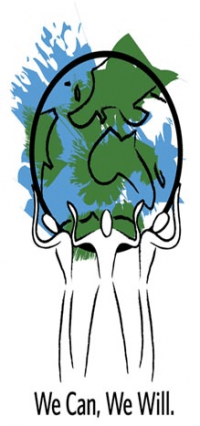 Daniela: Department of Communications Lead
"GIN has changed my life, I wish I knew about the program before. You are never too young to change the world." -Daniela
Currently a member of the Global Ambassador Program Admin Team as the Social Media and Communications Department Lead, Daniela started contributing to the Global Issues Network's impact in 2018. As a GIN Project Leader, she led a compost processing plant and gardening initiative in her school.
In 2018, she had the opportunity to attend her first conference in Costa Rica, which inspired her to join the Global Ambassadors Program in 2019. After some time in GAP, she was promoted to the GAP Administrative Team and since then, she has been trying to expand GIN and GAP as an opportunity to change the world.
At 17 years old, she has been working on the development of a GIN Program for elementary students called Little GINners, which allows kids to learn about sustainable development and  to carry out GIN projects. At the beginning of 2020, Daniela, along with her school Golden Valley in Costa Rica, hosted a GIN camp for kids and a local conference called IMAGIN. This was a bilingual conference that included high school and elementary students for the first time.
She believes in inclusion and that everyone should be given the chance to learn. GIN has been a platform that has empowered and led Daniela to achieve her goals and desires. 
Global Citizen from Costa Rica: 2+ Years Track Record of Empowerment
GIN Project Leader, GIN Conference Student Coordinator, Little GINers Co-Developer of Programs and Pilot Lead, Little GINers and GAP Course Curriculum Co-Developer and Mentor, GIN GAP Leader, GIN Video Team Project Manager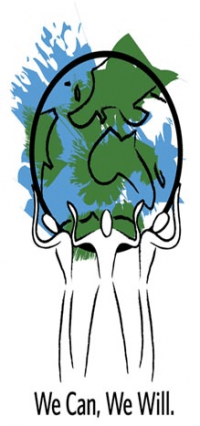 Ignacio: GIN Global Ambassadors Department of Logistics & Operations Co-Lead
"I was looking for an opportunity to further explore my passion, of fighting global issues and developing viable and sustainable solutions that had a true impact on the world. To have the support, opportunity and organization needed to develop a project to fight a global issue. Additionally… I wanted to connect with like minded individuals from around the world, and with them, nurture a team-centered perspective." -Ignacio
Ignacio has been a part of GIN for over five years now. Because of GIN he has been able to explore his passion for learning while also developing a project to battle one of the global issues threatening life on earth. During his time as part of the GIN community he has tackled biodiversity and ecosystem losses. Ignacio's GIN Team has developed an organic pesticide to replace toxic chemical pesticides around the world. This initiative has successfully spread the use of our organic pesticide throughout our community reducing the use of toxic chemicals in our ecosystems.
In the last two years he has embarked on a new GIN journey, the very rewarding Global Ambassadors Program (GAP). As a member of the team he been able to further develop his teamwork skills while also helping to manage and organize the logistics and operations that drive GIN. After completing an internship in the Logistics and Operations Department and he is proud to say that he is now leading the department as a Co-Department Head in building new and innovative systems for sustainability and support of our GIN Student Network of changemakers. "GAP created opportunities for me to meet many individuals from across the world who have the same goal: saving the world."  He is a very passionate and hardworking individual and the GAProgram has empowered him to channel that passion in order to become a true change-maker.
"I found a community that I truly wanted to be part of. I liked the passion that all GIN members had and the sense of responsibility but also empowerment that the club promoted. I really enjoy getting to know people from around the world and growing with them… it is a fantastic organization that will continue to push me to be a leader, empower those around me and change the world in a positive way." Ignacio
Global Citizen from Peru: 5+ Years Track Record of Empowerment
GIN Project Leader & Team, GIN Club Team, GIN Club Lead, GAP Student, GAP Course Co-Developer and Mentor, GIN Conference Team & Committee Lead for Keynotes and Food Justice, GAP Team and Leader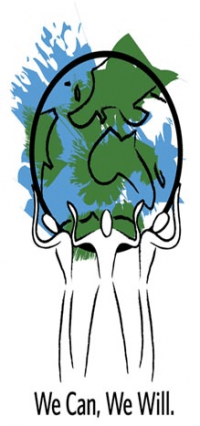 Maria: Founding Leader, Member and Current Interim Director for the GIN Global Bridge Program
"I initially joined GIN because our mentor encouraged me to do it. She saw my leadership potential and my work ethic and told me this program would really help me grow. I doubted joining at first but she promised that the program would change my life so I decided to take the opportunity. After attending my first meeting the year my school hosted the "Brave Leaders, Bold Choices" conference, I was amazed by the impact students could have in our school and around the world. The conference was one of the best experiences in my life and I decided to stay in GIN to keep learning and growing as a person. Hosting the conference was a great start because the passion that everyone in the team had motivated me to give it my best. Even though I did not think I deserved the opportunity to be surrounded by such great leaders, I fell in love with this initiative and wanted to feel like I deserved my spot in the GIN team." – Maria
Maria Cuartas is an 18-year-old student from Medellin, Colombia. She is a newly graduated student at The Columbus School and has been a part of her GIN Club for 5 years when her school hosted its first international GIN conference. She worked with the carbon team initially but later transitioned to work on the greenhouse project to plant and sell organic crops to the school's staff, students, and parents and the accreditation project for Eco Schools USA. She joined the Global Ambassadors Program 5 years ago as a student and then became a co-developer for the program. Two years ago, she started working with fifth to seventh graders to create a club that prepared students to join the GIN sustainability team at her school. That same year, she became a leader of her school's sustainability team and has focused mainly on that since. She was a student coordinator and budget leader of the EmerGINcy, was a former GAP Leader and is currently a GBP Founder. She wants to continue working with GIN and GAP even after she graduates from high school and aspires to study environmental engineering and to pursue her music and robotics as her passions.
"GIN has not only given me a ton of experiences that I will cherish for a long time but it has also taught me some of the most valuable lessons that I will use throughout my life. Through my experiences in GIN I have seen that a leader is someone who works treats their team members as equals and who listens to their ideas respectfully. Because of all the opportunities that this program has given me, I am constantly learning what a true leader is through practice and example. Although I have always valued leaders who are courageous and passionate, I closed my mind and thought I couldn't have those traits. Now, I know that even if I don't express these qualities in the way I thought every great leader did, I can still be just as great by having other abilities that define me. I am sure that if I have grown and learned this much in just six years, I will keep learning and gaining many experiences by using the tools GIN has taught me. I have seen that there are many potential leaders out in the world that need a motivation to make a change and I hope someday I will be able to give some of the experience I gain in the next few years back to GIN because I know this project can keep changing lives. GIN has helped me grow into a leader I never knew I wanted to be but one I have taken pride in becoming throughout the years."- Maria
Global Citizen from Colombia: 6+ Years Track Record of Empowerment
GIN Project Lead & Team, GAP Student, GAP Course Co-Developer and Mentor, GIN Club Lead & Team, GIN Conference Student Coordinator & Committee Lead, GAP Team, GAP Leader, GBP Founder and Leader