Jessica Huang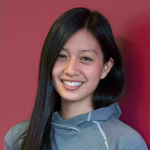 Topic: Youth Empowerment and Design
Jessica Huang is involved in youth empowerment and the intersection of environment and development. She is a co-instructor at D-Lab (which she joined in 2009 through International Developement Design Summit), specifically D-Lab: Biodiversity and D-Lab: Education. She coordinates the new youth outreach program through her classes.
Experience: Jessica has degrees in civil and environmental engineering and business from the University of California, Berkeley. On the side, she works with Zimba to improve access to safe drinking water through chlorination in eastern India and Bangladesh.
Sister Marilyn Lacey
Topic: Mercy Beyond Borders
Marilyn Lacey, a Sister of Mercy, is passionate about making the world a more welcoming place for refugees and migrants. She has stood with displaced persons for over 30 years.  Marilyn was personally honored by the Dalai Lama in 2001 as an "Unsung Hero of Compassion" for her life's work. Although she holds an Master's in Social Work from U.C. Berkeley and 3 honorary doctorates, she insists that the poor have been her best teachers.  In 2009 Marilyn wrote a memoir, This Flowing Toward Me: A Story of God Arriving in Strangers.  She is the founder and Executive Director of Mercy Beyond Borders, a nonprofit partnering now working with displaced women and girls in South Sudan and in Haiti to alleviate their extreme poverty.
Experience: She has helped refugees in the Lao-Thai border, Sudanese and Somali camps in Kenya and has also worked extensively with the Lost Boys of Sudan helping them to resettle safely in the United States.
Click HERE to learn about her book and her work.
John Liu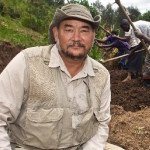 Topic: Environmental Education Media Project
John Dennis Liu is a Chinese American who has lived in China for three decades. For the past 15 years, Mr. Liu has concentrated on ecological film making and has written, produced and directed films on grasslands, deserts, wetlands etc. Since 1997, Mr. Liu has directed the Environmental Education Media Project (EEMP).
Experience: Mr. Liu is a foreign expert at the International Cultural Exchange Audio/Visual Publishing House, as well as the Rothamsted International Fellow for the Communication of Science at the Rothamsted Research Institute, a member of the Steering Committee of the Global Forum on Media for Development, an associate professor at George Mason University's Center for Climate and Society and Senior Research Fellow, and the IUCN.
Manuel Maqueda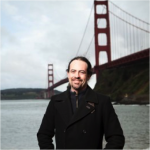 Topic: Plastic Pollution
Manuel Maqueda is an international thinker, entrepreneur, and activist. He has started or is involved in a variety of organizations and projects to innovate our transition to a just, wise, thriving, life-sustaining and ardent culture. He holds a Graduate Degree in Economics, a Law Degree, and speaks Spanish, English and French
Experience: Manuel is the founder of Kumu, the first innovation lab for transformative activism, a cofounder of Plastic Pollution Coalition, a worldwide collective of over 150 environmental organizations, and the founder of El Plastico Mata, highlighting the dangers of the misuse of plastics to humans health and the environment.
Click HERE to see a TED talk by Manuel Maqueda.
Rochelle A. Fortier Nwadibia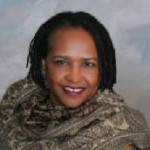 Topic: Human / Immigration Rights
Rochelles' main domain is international law. She frequently works in asylum cases, helping global refugees seeking asylum. She studed in Marseille, France where she met African Francophones. She then researched governance in Africa and decided to study and take action in international trade law concerning the stateless condition of black South Africans.
Experience: Click HERE to see an in-depth description of her experience and accomplishments.
Click HERE to see her present on LGBT Asylum and Human Rights.