Change-makers with a vision and a story…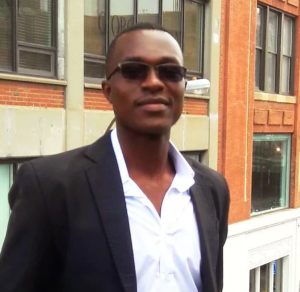 David Maduri
David was born and raised up in a small village in the Western part of Kenya along the Lake Victoria region. His life story begins in a small grass-thatched and mud-walled small house where both he and his two brothers slept in sacks on the floor and when it would rain they had to stay awake all the night. Despite the challenges growing up, David was able to defy the odds, being the first person in his entire community to get int college.
In 2014 he won a scholarship to study at EARTH University with very high hopes and determination to be the change his community has been desperate for in many years. He went on to found a non-profit that helps students from underprivileged backgrounds like his get a chance of education and also learn entrepreneurship. From his humble beginning, David has been a speaker at the United Nations, met former President of the United States Bill Clinton and also been with the President of Microsoft, Brad Smith. He has worked with world-renowned organizations like the Clinton Foundation, Hult Prize Foundation and attended various international leadership conferences. He is currently the founder of a startup that seeks to revolutionize the humanitarian space using blockchain technology and business.
David spends most of his time learning about blockchain technology, refugee crisis and how new technologies could change the history of world poverty. He is passionate about equity and the women empowerment, especially in the African context.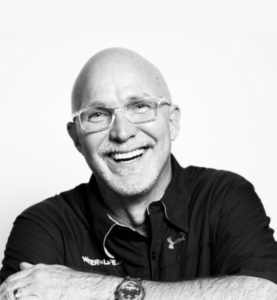 Ken Surritte
After founding an organization that supports orphanages, Ken was working in Kenya providing a much needed well for a children's home. But even after the well was drilled, he found that children were still getting sick. After checking the well several times, he discovered that the source of the problem was that the "drinking fountain" at school was a stagnate pond. He thought, "What can we give the kids to take to school with them so they have clean water?" From this, the WATERisLIFE filtration straws were born, and in 2009 WATERisLIFE was created. Ken is the heart behind WATERisLIFE. He shares our mission locally and globally, inspiring others to serve and make a difference in the lives of others.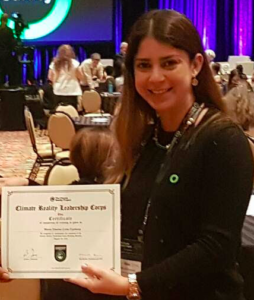 Ximena Loría
Ms. Ximena Loría is an active member of the Climate Reality Leadership Project and one of thousands of Climate Reality Leaders from over 135 countries around the world. She is personally trained by Climate Reality Founder and former U.S. Vice President Al Gore with the purpose of spreading the truth about the climate crisis and its solutions. Her work for the organization has focused on turning awareness into a necessity for urgent action at every level of society, including K-12 students, universities, public institutions (Comisión Nacional de Emergencias, Bomberos de Costa Rica, and municipalities), the private sector, and members of the community.
Before devoting herself to the organization, Ximena worked for seven years as a Biology and Ecology teacher at the high school and university levels. Here is where she discovered her passion for education, specifically in the area of environment and ecological problems.  Previously, she worked as a researcher in the field of biological pest control. Ximena has a Bachelor's degree in Biology with an emphasis in Ecology and Sustainable Development, and a Master's Degree in Natural Resources and Peace, from the Peace University in Costa Rica.
  Karen Hagen
Karen is a 19 year old girl, currently studying the subject Global Solidarity at Ringerike Folkehøgskole in Norway. Last year in June, she graduated with the IB Diploma at Pan-American School in Costa Rica. During her high school days, she participated actively in different conferences such as Model United Nations and GIN Conference. In addition, she has played an important role as the TECHO representative and as a National Honor Society member in school. Karen has a great interest in politics, human rights, international relations, environmental protection and aid. Currently she is a member of the Norwegian Red Cross, helping young refugees with tutoring. She aspires to study International Relations in the near future.