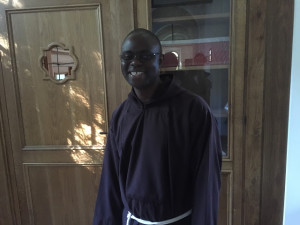 Brother Benedict Ayodi OFM Cap is the Capuchin Franciscan General Curia secretary for Justice, Peace and Ecology.  Br. Ben had earlier worked in Kenya following the completion of his Master's in International Relations in New York.
Benedict is promotes  the spirit of St. Francis that we should be heralds of peace and salvation, not just proclaiming them by our words but spreading them by deeds inspired by fraternal charity. Like Pope Francis, Br. Benedict, has shown a great interest in justice, peace and ecological issues.
More About Brother Benedict Ayodi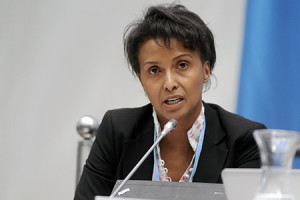 Merlyn Van Voore is the coordinator for UNEPs engagement with the Adaptation Fund. In this role she leads and facilitates UNEPs role as a Multilateral Implementing Entity of the Adaptation Fund, assisting countries to design and implement adaptation project proposals. Ms Van Voore also leads UNEPs global direct access support programme that focuses on building the institutional capacity of countries to enable them to directly access finance from the Adaptation Fund. She also provides policy support, partnership development and advocacy on adaptation finance, and was a member of the technical support team for the design of the Green Climate Fund.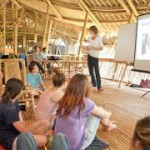 Green School is an amazing project, pioneering sustainability within education. It pushes boundaries in schooling at a time when the world must review whether more of the same is acceptable. Its curriculum combines the academic rigor expected of schools and institutions of higher learning with hands-on experiential learning within a Green Studies curriculum and a Creative Arts curriculum.
Green School prepares students to be critical and creative thinkers who are confident to champion the sustainability of the world and its environment. It inspires their thirst to know more, equipping them with appropriate and relevant knowledge, and nurtures their passion to influence change in the way we are managing this planet. Green School is a model to the world of education in sustainability.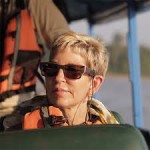 Sarah Dupont is the President and Founder of the Amazon Aid Foundation. A vocal advocate of ecological preservation, Sarah works with tropical ecologists to study Amazonian biodiversity with an eye toward educating the public and introducing cutting edge conservation practices and on the ground solutions to the region. Sarah is a producer of the film "Amazon Gold," the award-winning documentary about illegal alluvial gold mining in the Amazon basin. "Amazon Gold" was produced to educate students with a focus on developing supportive school curriculum that creates awareness of the importance of the Amazon rainforest and the global effects caused by it's destruction.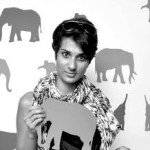 Creative conservationist Asher Jay is a designer, artist, writer, and activist who uses creative concepts and design to advance animal rights, sustainable development, and humanitarian causes. Her art, sculpture, design installations, films, and advocacy advertising campaigns bring attention to everything from oil spills and dolphin slaughters to shrinking lion populations. Much of her best known work spotlights the illegal ivory trade, including a huge animated billboard in Times Square and an ambitious project aimed at China's ivory-hungry rising middle class.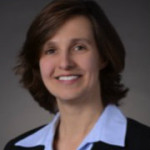 Susan Kolodziejczyk has been with the National Geographic Society for over 14 years working as a researcher and project manager. In 2009, she served on the advisory board for the National Geographic book Green Guide Families: The Complete Reference for Eco-friendly Parents. In November 2013, after seven years serving on the volunteer-driven Green Team, she became Senior Manager of Sustainability – National Geographic's first full-time sustainability position. Susan now leads the Green Team's Steering Committee in working toward National Geographic's key sustainability goals: to make National Geographic carbon neutral, to strive for zero landfill waste, to be good stewards of our resources, and to ensure that employees are engaged and healthy.
More About Susan Kolodziejczyk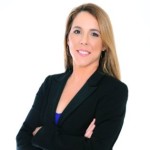 Yoca Arditi-Rocha is an international Sustainability Professional with over 15+years in experience. She is a Biologist and holds a degree on Corporate Sustainability from the Institute of Global Sustainability at the University of Vermont. She is currently pursuing her Master's degree at Harvard University in Sustainability & Environmental Management. She is an Al Gore trained Climate Change Speaker, an active member of the International Society of Sustainability Professionals (ISSP) and the Climate Reality Project. She is the founder of No Planeta B, an organization that specializes in educating all sectors on Climate Change and assisting K-12 schools, Universities & Small/Medium organizations in reducing their environmental footprint in the Latin American region. She is a Green Team member & Sustainability advisor of Colegio Franklin Delano Roosevelt of Lima. Speaks English, Spanish & Portuguese.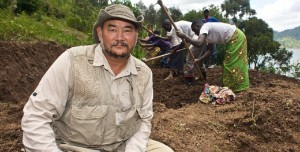 John D. Liu is an American who has lived in China for more than 30 years. John helped to open the CBS News bureau in Beijing at the time of normalization of relations between the U.S. and China. He worked for CBS News for 10 years, leaving in 1990. He also worked as a photojournalist for Radiotelevisione Italiana (RAI Italian Television) and Zweites Deutsches Fernsehen (ZDF German Television).
Colegio Franklin Delano Roosevelt
Students from an International School in Peru have identified local issues related to climate change along with solutions to act on them. Peruvian case studies that can be extrapolated to other nations are highlighted. The students presenting have traveled to Paris for COP 21 as officially accredited individuals. The school they represent is widely regarded for it's commitment to action in social and environmental responsibility and is a two time Zayed Future Energy Prize Global High schools finalist, and Green Schools Alliance Featured School.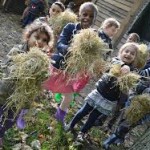 La Ferme Européenne des Enfants (La FEE) was founded by Dr. Veronique Barrois 20 years ago. Her mission of creating an educational farm for children started small and now she welcomes up to 60 children at a time during their school holidays. As well as children on school holidays the farm welcomes teachers with their students on school trips and groups of friends looking for self catering accommodation. La FEE has so much to offer and this is down to the energy and knowledge of Veronique Barrois. La FEE has grown to become a safe and educational destination for children from all over the world and many other guests.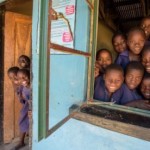 World Vision is a global Christian relief, development and advocacy organisation dedicated to working with children, families and communities to overcome poverty and injustice.World Vision serves all people, regardless of religion, race, ethnicity, or gender.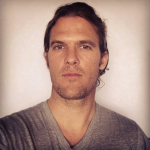 Kip Andersen's environmental awakening came as a result of An Inconvenient Truth. After seeing the film, he began to recycle religiously, turn off lights constantly, shower infrequently, and ride a bike instead of driving. Andersen believed he was doing everything he could to help the planet by following the guidelines of national and international environmental organizations, but his life took a different direction when he found out animal agriculture is the leading cause of environmental destruction. He is the founder of AUM Films and Media, a 501c3 non-profit focused on creating films and media that promote thrivability, compassion, and harmony for all life. He is also an entrepreneur, as well as a certified Jivamukti and Kundalini yoga teacher. He is a graduate of Cal Poly San Luis Obispo school of business and has called San Francisco home for more than a decade.
Jared P. Scott is an award-winning Filmmaker, Commercial Director, and Founding Partner at PF Pictures.
He is currently writing, directing and producing THE AGE OF CONSEQUENCES – an unflinching investigation of how climate change impacts interact with societal tensions, sparking conflict.
He recently wrote, directed and produced REQUIEM FOR THE AMERICAN DREAM – Noam Chomsky and the Principles of Concentration of Wealth and Power. (TriBeCa, AFI, IDFA | Theatrical and Netflix early '16).