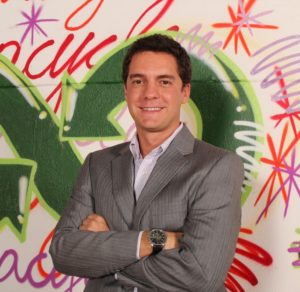 Bruno Massote is Currently the  regional marketing manager at Hilti Latin America and recently moving to Panama, Bruno has developed his career in multinational companies in the steel, packaging, recycling, and power tools industries.
In 2010, he was given the challenge of starting up and further developing the Brazilian branch of TerraCycle Inc., which is a US-based company that creates end-of-life (cradle-to-cradle) solutions for a wide range of hard-to-recycle waste streams around the world, such as used sponges to toothbrushes. As the General Manager, Bruno managed to engage almost 1 million people to collect different waste stream across the country, making him passionate and actively involved with waste management issues ever since.
Bruno holds a B.S. in Industrial Engineering and a MSc in Innovation Management with a focus on sustainability, which led to various invitations to publish articles and teach the subject at business schools in Brazil. His MSc dissertation assessed the recently launched Solid Waste Management Public Policy in Brazil, comparing its potential impact with the well-established European policies, creating a series of recommendations that could enhance the outcomes expected after its implementation.
He  also co-founded
Descolaai.com
in 2011, an online platform that pioneered the collaborative consumption concept in Brazil, which attracted not only thousands of users but also significant media attention due to the innovative concept that was then introduced in the country.