Hotel/Transportation Info
PLEASE RESERVE YOUR HOTEL ROOMS ASAP! 
Please also clearly state when making your reservation that you are reserving your rooms under The International School of Panama reservation contract. If you do not specify this, you may not get the lower room rate we have listed.
All reservations must be guaranteed by credit card and are subject to availability. We will be holding rooms until February 1st, therefore schools should book as promptly as possible.
Aloft/Sheraton Grand Hotel

Address:

Via Israel & Calle 76

Panama City, Panama, Republic of Panama

Contact: Keisthia Sutherland

Email:

Keitshia.sutherland@nuevoshoteles.com

Reservas@sheratongrandpanama.com

Tel: (507) 305-6560 / (507) 282-6060

Hotel Working Hours (EST):

Keitshia: Mon-Fri 8:00am – 5:00pm Sat 8:00am – 12:00pm

Reservations staff: Mon-Fri 7:30am – 8:30pm Sat 7:30am – 5:00pm Sun 8:30am – 5:00pm

FULL PRICE PER NIGHT (including taxes):

Due to preferential rates, please refer to the link provided by the hotel for reservations and costs.

INCLUDED

Double Rooms (2 people per room)

Wifi in Rooms

Breakfast

Taxes

NOT INCLUDED

Transportation to and from airport

Additional meals
Important Hotel Reservation Notes:
If your group arrives in the morning, you might not be able to check into your rooms until mid to late afternoon.  The hotel could hold your bags in a secure rooms while you go on an excursion until your room is ready.
Reservations must be paid in full at the time of reservation and cancellations are non-refundable. Please be certain of your team numbers when you reserve.
TRANSPORTATION RESERVATIONS: TO AND FROM THE AIRPORT
We encourage schools to reserve their transportation from AIRPORT-HOTEL-AIRPORT and contact the company with respective flight details ASAP. In order to qualify for the special fee, you must indicate that you are part of the Global Issues Network Conference and you should CC ginpanama2017@gmail.com when making your reservation via email.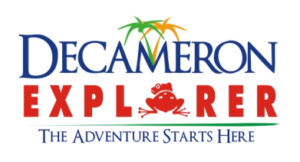 Decameron Explorer Panama: Eliecer Montero (receptivos.panama@decameron.com/transfer.panama@decameron.com – (507) 993-2449)
Fees (Round Trip – Airport – Hotel – Airport):
Airport – Hotel – Airport
4 to 9 people: $24 

per PERSON

Airport – Hotel – Airport
10 to 45 people: $20 

per PERSON
*Gas and driver are included in the price. 
*Please update passenger and arrival/departure info (Steps 1. and 2.) as soon as they are resolved. This information must be confirmed by February 1st. Transportation costs must be pre-paid prior to arrival at Panama. Please contact Decameron Explorer for payment information.