[wpc_countdown theme="flat-colors" now="1455823987004" end="498" bg="#FFFFFF" padding="5"]
We are proud and honored to host the 2016 GIN Conference and are excited to invite you to undoubtedly one the most vibrant and attractive cities in Latin America. The Columbus School, founded in 1947, is a private and international school located in the city of Medellin, the capital of Antioquia in Colombia. Our main mission is to contribute to the education of ethical and competent citizens of the world and provide students with great excellence and potential.
Hotel Information
Click here to view the hotel information and prices.
Our YouTube Channel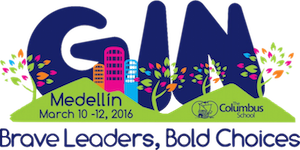 Click here for some awesome videos we have made.