EMILY HENDRICK
Emily is originally from San Francisco, California but has spent much of her time living and working in Latin America, including Brazil, Guatemala and Peru. She holds a Masters in Public Administration and NGO management, and has significant experience in the funding and operations side of projects, like those we are forming within the GIN community. Emily works on taking developing ideas, and turning them into into fully-funded sustainable programs.
Currently, she is working as the Strategic Relations Manager for the Association of Andean Ecosystems, www.ecoanperu.org, based in Cusco, Peru. Emily works with the organization throughout project implementation stages, including grant application, monitoring the grant reporting requirements, and the continuous search for new funding opportunities. The projects which Emily oversees support ECOAN's mission, which is to conserve critically endangered species and threatened ecosystems through the protection of biological diversity and the sustainable use and management of natural resources, in a context of mutual commitment and involvement with authorities and communities on the local, national and regional levels.
Ellie Molyneux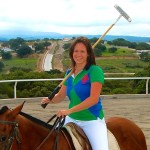 Ellie Molyneux is a passionate scientist, teacher, and traveler. Originally from a tiny town in Worthington Massachusetts, USA, Ellie grew up barefoot and connected to nature and her horses. Travel experiences at a young age inspired her to study around the world in Costa Rica, New Zealand, Chile, and in the USA. Ellie earned her BA in Psychology and Education from Middlebury College ('08), and a certificate in Educational Technology as well as a masters in Multidisciplinary Studies in Education with a focus in Public Health from SUNY Buffalo. Her experiences, studies, and heroes Doug and Kris Tompkins inspire her to change the world through education and the Aware – Able – Act Model. Ellie is currently the Environmental Education Coordinator and 4th grade teacher at the American School Foundation, Mexico City.