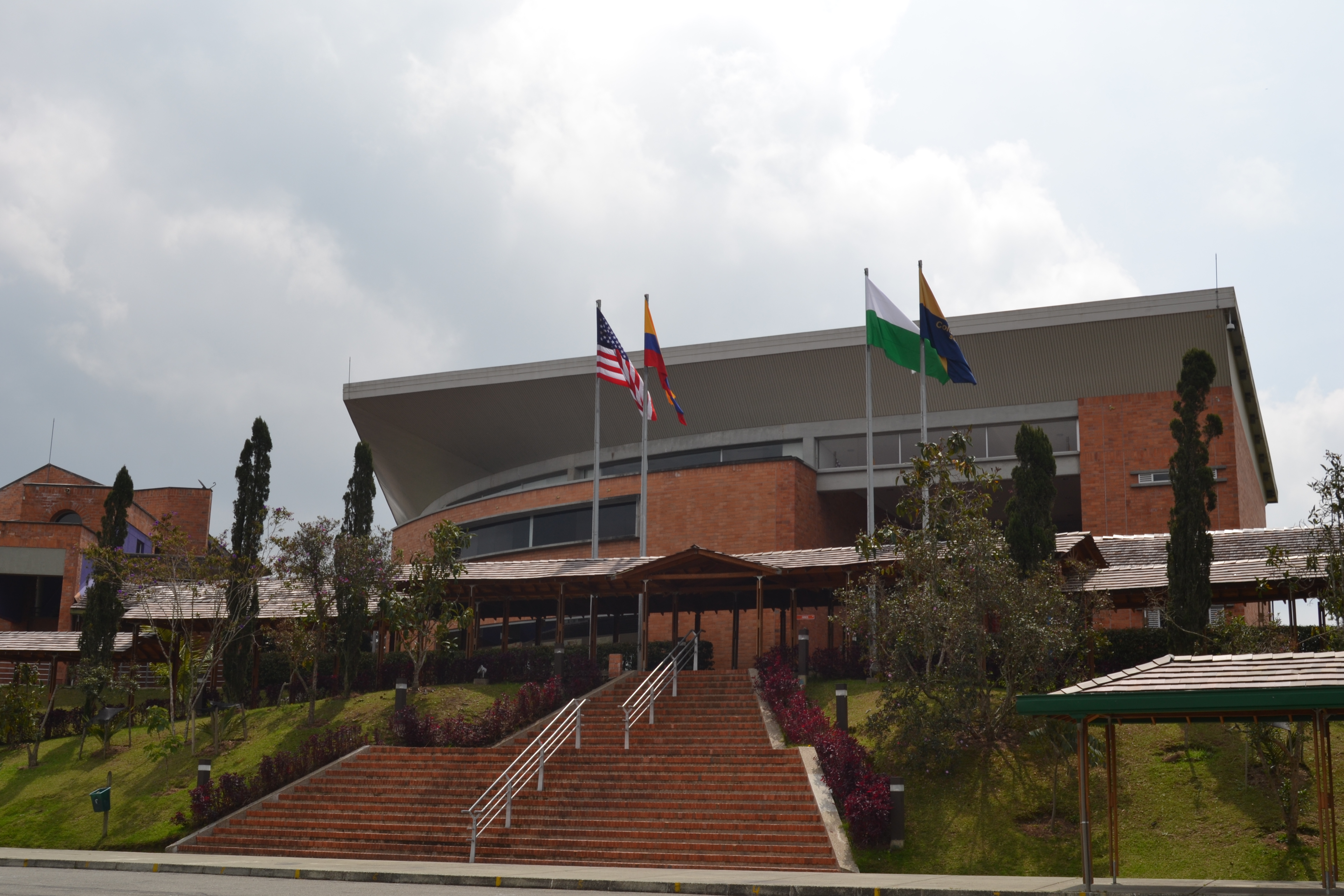 The Columbus School is situated in Envigado at 2523 m (8,277 ft), in an area that is higher, and cooler than Medellin. We are located in cloud forest, in which warm, sunny weather, rainy weather, and cool, foggy weather, can all occur in the same day.  Students should wear layered clothing in order to feel comfortable as the temperature changes. Columbus School does not use central heating or cooling, so we cannot emphasize clothing layers enough!
Clothing:
The conference dress code is smart casual. The most important considerations are comfort during the activities for that day (see Conference at a Glance) and weather. For Student Workshop Presentations, we recommend business casual attire.
Columbus school has many open walkways and workspaces, and some conference activities will be outdoors. Students will be walking on natural surfaces, participating in a hike, passing through open corridors, and sitting grass during various activities. For these activities jeans and sneakers may be the best choice. If a student is concerned about their shoes or clothing getting dirty during activities, a change of clothing should be brought to Columbus School campus.
Medellin is called the City of Eternal Spring and the City of Flowers due its constant Spring-like climate. It is warmer than the area surrounding Columbus School. It is situated at 1,495 m (4,905 ft). It has a temperature that varies between 18-27 degrees C (65-80 degrees F). Light rainfall can happen on any given day. Thus, for activities within the city of Medellin it is advisable to bring a light jacket, and carry a small umbrella or light waterproof jacket.
Other items:
–Refillable waterbottle. We have a refill station located in the Columbus School cafeteria with potable water. Staying hydrated is especially important due to the change in altitude going up to the school. Water in Medellin is safe to drink.
–Electronic device. This is a paperless conference so it is important for all students to bring a device to access internet, do social networking, and document what inspires them during the conference.
–Activewear: You may want to consider joining the Ciclovia bike and walk lane on Sunday morning in El Poblado that passes by both hotels, local parks, and a farmers market.