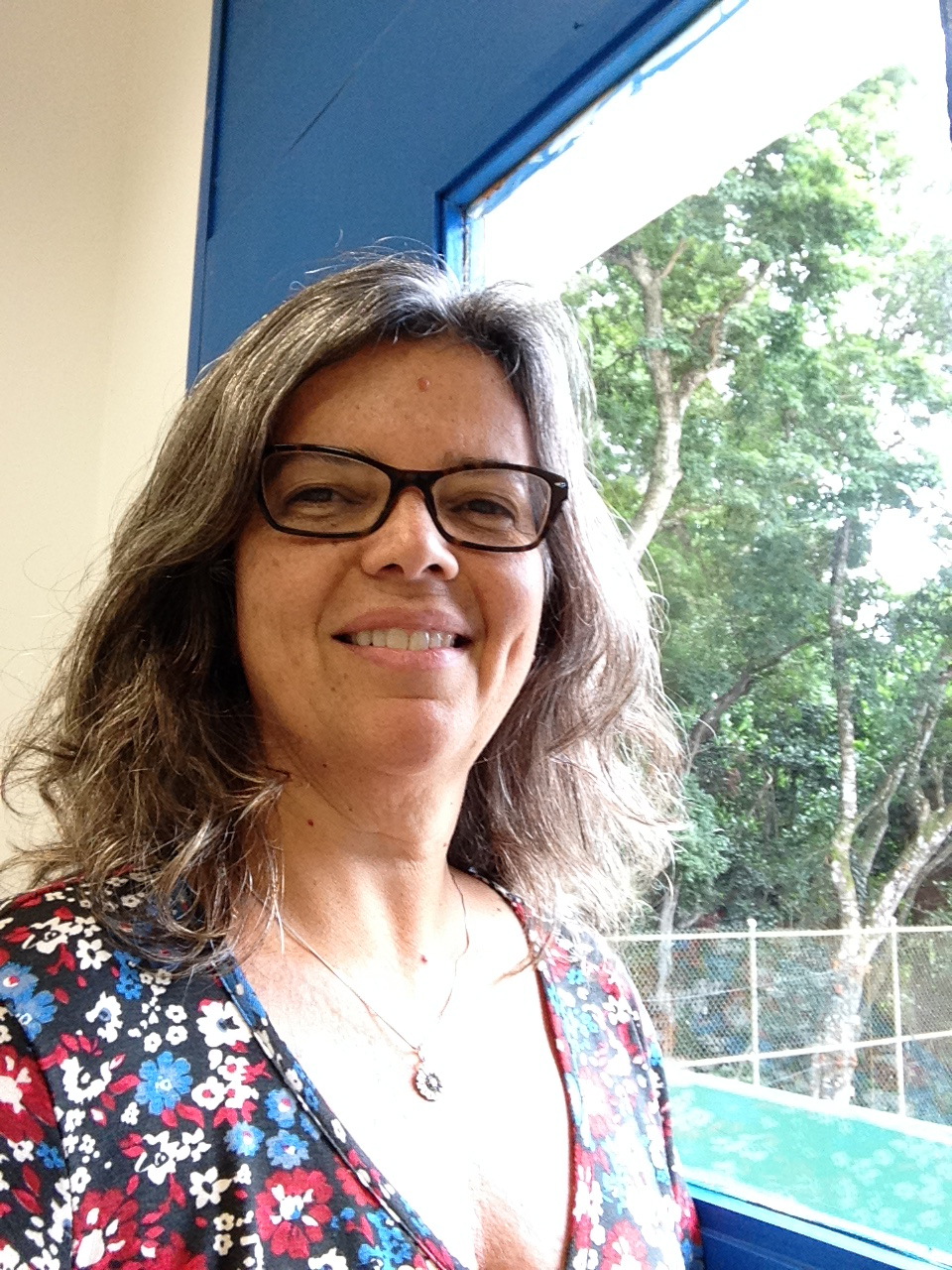 ​Born Dulce Simas, this nature-enthusiast and science teacher has always been closely attached to biology and ecology. Schooled at EARJ, from where she graduated in 1981, she often attributes her passion for nature to the time she spent amongst the lush greens of the school campus.
Ms. Didu, as she is known by her students and colleagues, got her Bachelor of the Sciences degree in Biological Sciences from UFRJ in Rio in 1985. Right after earning this degree, Didu and two other friends from college started an environmental education group called Catuicó, "living well" in the tupi language. Over the next decades, Catuicó brought hundreds of children, teens and adults to directly experience and love the Atlantic Rainforest. Parallel to that, in 1987 Ms. Simas returned to EARJ as a teacher, and she has since taught mostly the biological sciences, but also general physics and even geometry.
Soon after Ms. Didu started working as a teacher, she also developed an interest in meditation as a gateway to self-knowledge and to experiencing our connectedness to the world as a whole. Besides using this for her own well-being, she also brought this to school both by incorporating this practice into some of her biology classes and through extra-curricular activities such as a Relaxation Club for students or Tai-Chi-Chuan classes for teachers.
Dulce did not initially plan to become a teacher, but rather a field researcher in ecology. What got her into teaching was a book called Conversas com Quem Gosta de Ensinar, by famous Brazilian philosopher Rubem Alves. Since this reading, still in college, and especially after she began her practice as an educator with Catuicó and at EARJ, she developed a passion for education as prevalent in her life as her passion for nature. In 2008 she completed her Masters of Education with a focus on environmental education, merging her two main academic interests.
Didu enjoys hiking the Tijuca National Park and traveling to places like the Chapada Diamantina and Fernando de Noronha, in Brazil, and the Sunshine Coast in British Columbia, Canada. In school she helped organize and supervise several local hikes and also the In Vivo trips that took place between 2006 and 2009, when juniors and seniors were invited to have a first hand experience of the Pantanal and of the Amazon. Starting in 2010, Ms. Didu has helped her IB Biology students create and maintain a website (http://earjecosystem.weebly.com/) about the ecosystem that surrounds EARJ.
At GIN Rio she will focus on the importance of non-academic capacities on one's commitment to and coherence in adopting a sustainable lifestyle that benefits the planet as a whole.